What are creative hubs?
Creative hubs are physical or virtual places that provide services for creative entrepreneurs to connect and collaborate. Places where freelancers, entrepreneurs, and start-up team members share informal knowledge and exchange information. Six components that are usually involved in the creation of creative hubs are incubators, specialist cultural service providers for companies and artists, virtual platforms, development agencies, co-working facilities, and clusters.
Creative hub operations have so far led to clear, tangible benefits on a local level, including investment, tourism, and the livelihood of individual communities. These hubs have also positively affected the way the general public perceives art and design which contributes to the sustainability and growth of the creative economy.
Creative hubs and the economy
The best way to envision how creative hubs can influence our Bulawayo economy is by considering where other hubs worldwide are now, what they have achieved, how that influenced their economy, and whether as Bulawayo, we can be inspired to do the same or better.
Investments
In an environment like Bulawayo where finance and networking opportunities are scarce, hubs aid by focusing groups or individuals that have these kinds of resources into the country. Hubs bring creative people together which fosters great innovation and large investments if the products become a success. Take a look at Kenya's success through the iHub, BRCK is an innovation that contributed largely to the economy and it came as a result of an innovation hub.
Kenya's iHub produced a hardware product in the form of the BRCK mobile internet device that guarantees Internet access when grid electricity goes down. Sold under the tagline the "Backup Generator of the Internet" the BRCK features wired or wireless network connections, battery life of eight hours, and the ability to connect up to 20 devices. –TECHZiM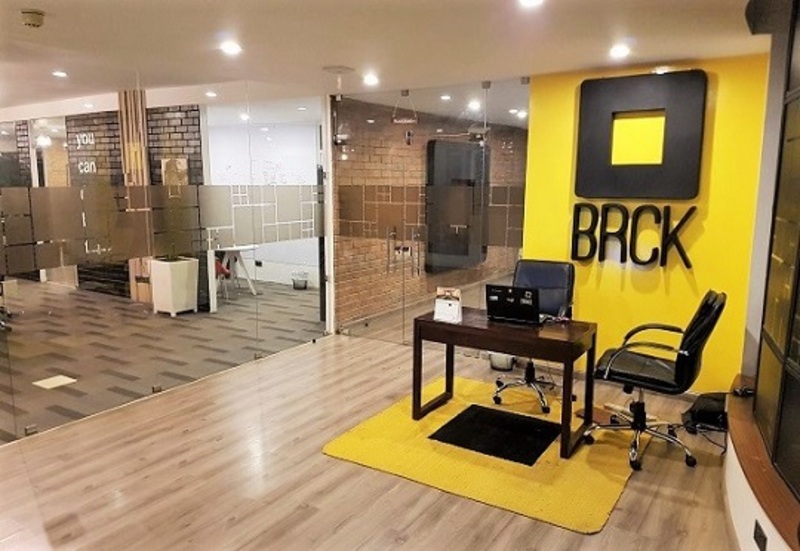 Kenya's ISP firm BRCK- Innovation Village
Art
The creative activities carried out in art clusters, hubs and art incubators, often located in the revitalised spaces of former industrial zones or abandoned buildings, can constitute a significant share of the creative economy. In Bulawayo, the street art created by Nyasha Jeche & Marcus Zvinavashe of CaliGraph on the celebration of women was a great way to represent art. The general public now perceives street art differently as it's being seen as a new vision for the city and a way of attracting international visitors. However, if art was further encouraged through opening art hubs, Bulawayo would generate revenue through art incubators.
Stellenbosch Triennale is an hour's drive from Cape Town and it highlights the region's emergence as a global art hub. 'Triennale' is most commonly used within the art world to describe large-scale contemporary art exhibitions from select countries. The first Stellenbosch Triennale began in February 2020. For six weeks, the Triennale attracted more than 6,000 visitors, before the event went on hiatus after the Coronavirus outbreak reached South Africa.

Stellenbosch Triennale
New spaces
The co-working model provided by creative hubs can enhance the promotion and development of creativity in its most diverse forms. By encouraging creativity and innovation in people through offering affordable workspace, hubs have made it easier for modern business people to stand up and create a new business without having to deal with the burden of maintaining leased offices. This has inspired business people to build new spaces for cultural creation and these can be a way in which a city like Bulawayo can generate initiatives that make it possible for financial investments.
Bulawayo already has numerous hub establishments such as Center for Innovation Technology (CITE), Village Coworking (former TechVillage Innovation), the Oasis Business Hub, and Multimedia Box which provide affordable workspaces. The Oasis Business Hub in Belmont offers affordable pricing for their resources which include working area, WiFi, and a boardroom for the client to stakeholder meetings; for only $30 per month. These will hopefully encourage the creation of more hubs.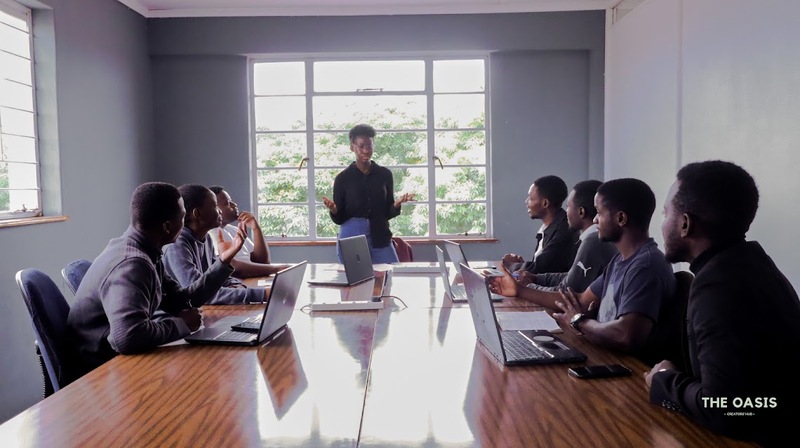 The Oasis Business Hub
Hubs bring together diverse communities to co-create and shape the world in new ways. They create an active and alive creative economy that will boost society as a whole and the world at large. Creative hubs have been a success in other cities and countries, Bulawayo can do it too.